New RDRP Aluminum Upgrades for the Durango DEX210 Buggy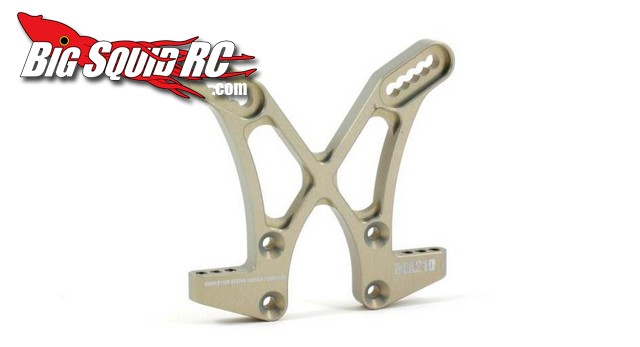 The Durango DEX210 is one popular buggy and the aftermarket companies know it. Today the folks over at Revolution Design Racing Products (RDRP) have announced some uber hop-up parts for the DEX210. Shown above is their new aluminum front shock tower, while shown in the gallery below is their rear shock tower, aluminum steering plate, and brass rear suspension mount. The 7075-T6 aluminum towers and steering plate are sure to make quite a bling statement, and the 30 gram brass suspension mount will help keep the rear of your buggy planted in the corners. HERE is the link to RDRP's official website for more information, and you can get these items from the guys over at A-Main Hobbies.
Durango is blowing up here in the states, click HERE for even more Durango news.