Everybody's Sand Railin' For the Weekend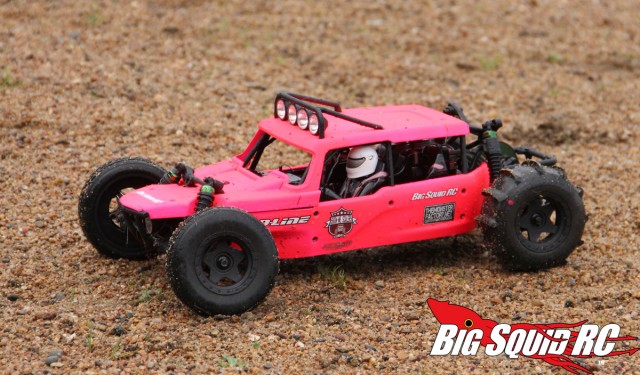 The Vaterra Glamis Fear is the first straight up bash machine that I've owned in forever and it's been a breath of fresh air. I have a ton of fun with my fleet of scalers but sometimes you just wanna go to the dirt pile and rip, ya know? In addition to wanting an off-road machine for myself, I have a three year old daughter who is quickly becoming enamored with the world of r/c. I wanted to get a vehicle we could both enjoy together (i.e. her jumping and smashing into things at speed). Look, I love my little girl to death but I don't exactly feel comfortable letting her wheel, say, my RC4WD Gelande 2. So after beating on the Fear in stock trim for awhile (she LOVES this thing), I wanted to customize it in a way that made both of us happy. SAND RAIL!
I took her to the hobby shop and let her pick any color she wanted. Naturally, she chose a closeout bottle of Pactra (R.I.P.) hot pink. While she was picking out paint, I snagged a set of Pro-Line Sling Shot paddle tires from the r/c counter. When we got home I took the body panels off, peeled off the stickers, and shot the body with a white backer. My daughter then helped shoot the pink (again, she thought this was the coolest thing).  I shot the wheels in flat black and mounted the Sling Shots. Very cool that Vaterra's included wheels are bead-lock and therefore make changing tires a breeze. After everything was dry and mounted it looked great…there was just something needing tweaking. I wound up taking off the whole rear wing assembly leaving just the cage around the motor (like a 1:1 rail) and that did the trick. Time to hit the beach!
We've had torrential rains here in St. Louis the last few days but that didn't stop me from hitting up a local lake with shore front. The sand was packed very tight but the Sling Shots hooked hard. The thing was a blast to drive and an absolute animal on 3S power. I spent a good hour carving up the beach and hitting the tide pools. The Fear ripped through everything with no problem and I was surprised at how well it handled. I'm pumped to take it (and her, of course) out to the sand bars on the river once things dry up a bit. I'll be sure to bring my video camera along!
Next week is going to be very busy for me as RECON G6 rolls into town. I'll be running the 1.9 modified Jeep Wrangler class (open to all Axial JK's) which is supposed to have the toughest lines. My hot rodded JK is completely prepped, waterproofed and ready to rock. There is going to be plenty of event coverage taking place here over the next couple weeks, so be on the lookout for lots of scale off-road goodness.
RECON G6 isn't the only thing happening next weekend though. During the intermission between the day and night stages of the event we are holding a "Battle of the Mega-Trucks" mud race. I've been testing out my mega to get ready and you can look for my report to go live early next week, right here on BigSquidRC. Checkout a teaser below. Have a great weekend!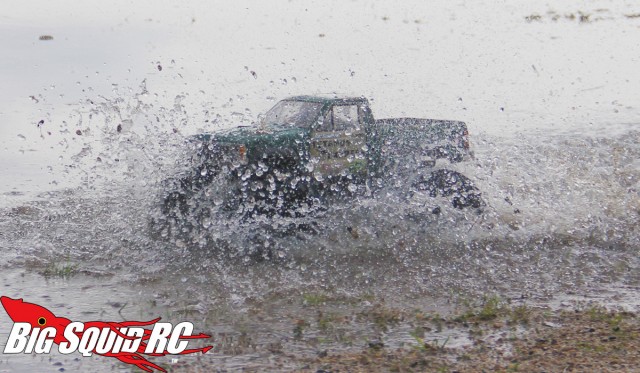 Want to see more Vaterra news on BigSquidRC? Click here. For more news from the world of scale r/c click here.